Saco River Winter Market Every Saturday 9-12:30
Starting October 28th we are pleased to announce the Saco River Market will be hosting their Winter Farmer's Market in the lobby of building 13 at 40 Main Street.  Vendors will be setting up in the Pepperell Mill (right in front of Think Tank and next to Sweet Cream), every 
Saturday
 morning from 
9-12:30
. There is always live music, lots of food, hot coffee & goodies-and of course, more veggies! Come check it out!
Michael and Emily Whitmore of The Farm at McKenny Road in Saco lend some insight to storing your local produce into the winter months, fall on the farm, and their favorite fall vegetable recipe:
"Root vegetables, potatoes, squash and onions are great storage crops. To make them last well into the winter, keep potatoes, squash and onions in a cool, dark place–ideally low 50's. Cellars are great. Carrots, beets and other root vegetables will last bagged in the fridge for months. Luckily, many of the vendors at the Saco Market are able to grow greens, sprouts, mushrooms and more all winter long using season-extension practices. Planting cold-tolerant crops in hoop houses or under fabric row cover is a great way for farmers to continue growing through the snowy months so you can enjoy a variety of fresh, local produce year round."
"For many farmers, September and October are just as busy as June. Thankfully, our battle with weeds is nearing an end and most of us are focus is on planting seeds that will grow into winter greens, tending beds of carrots, beets and other hardy fall root crops, and harvesting storage veggies like squash, onions and potatoes. We are reinforcing greenhouses, laying row cover, and preparing for the winter season. While we do get to relax a bit more in the winter, the season never really ends. Luckily, most of us like it that way!"
 "I can't get enough of roasted veggies in the fall. Carrots, onions, sweet potatoes, beets, & turnips. They caramelize together into my favorite delicious, sweet & savory fall dish. The secret to great roasted veggies though, is the quality of the veggies themselves. Everyone knows a locally grown carrot tastes better than a carrot bought at the grocery store. Locally grown roots are sweet, full-flavored and packed with nutrients. Pick up a variety at the market, and get roasting!"
Vendors / Offerings Include:
Farms (produce, eggs, meats, baked goods, pies, breads & preserves)
Gerard Farm
The Farm at McKenney Road
Alewives Farm
Highland Greenhouse
Our Farm
Golden Rule Farm
Seafood
Pine Tree Seafood
Fiber Goods
Pamallama (alpaca wear)
The Yarn Spinner
Soaps, Salves, Herbal Remedies
MARRICK (fine jewelry as well)
Medicine Wheel Herbals (professional herbalist)
Green Thinking (aromatherapy focused)
Other Food Items
Laconia Greek Products (olive oils, olives, etc)
Nelly's Teas (hand mix loose teas-free samples)
Sweet cream will be open
Renee by the Bay (pies)
AV Murray Confections (baked goods)
Sugar Cookies
Other
Dave the Handyman (woodworker)
Pro Sharp Knife Sharpening
Henna Connections
There will be a variety of featured rotating day vendors-especially around the holidays.
Every Saturday enjoy live music. Here is the upcoming list of artists:
Follow them on Instagram: @sacorivermarket
The market is still accepting vendors. A day vendor spot is only $30, so if anyone is interested in giving it a try, email thefarmme@gmail.com. Rent for regular vendors is $60/month.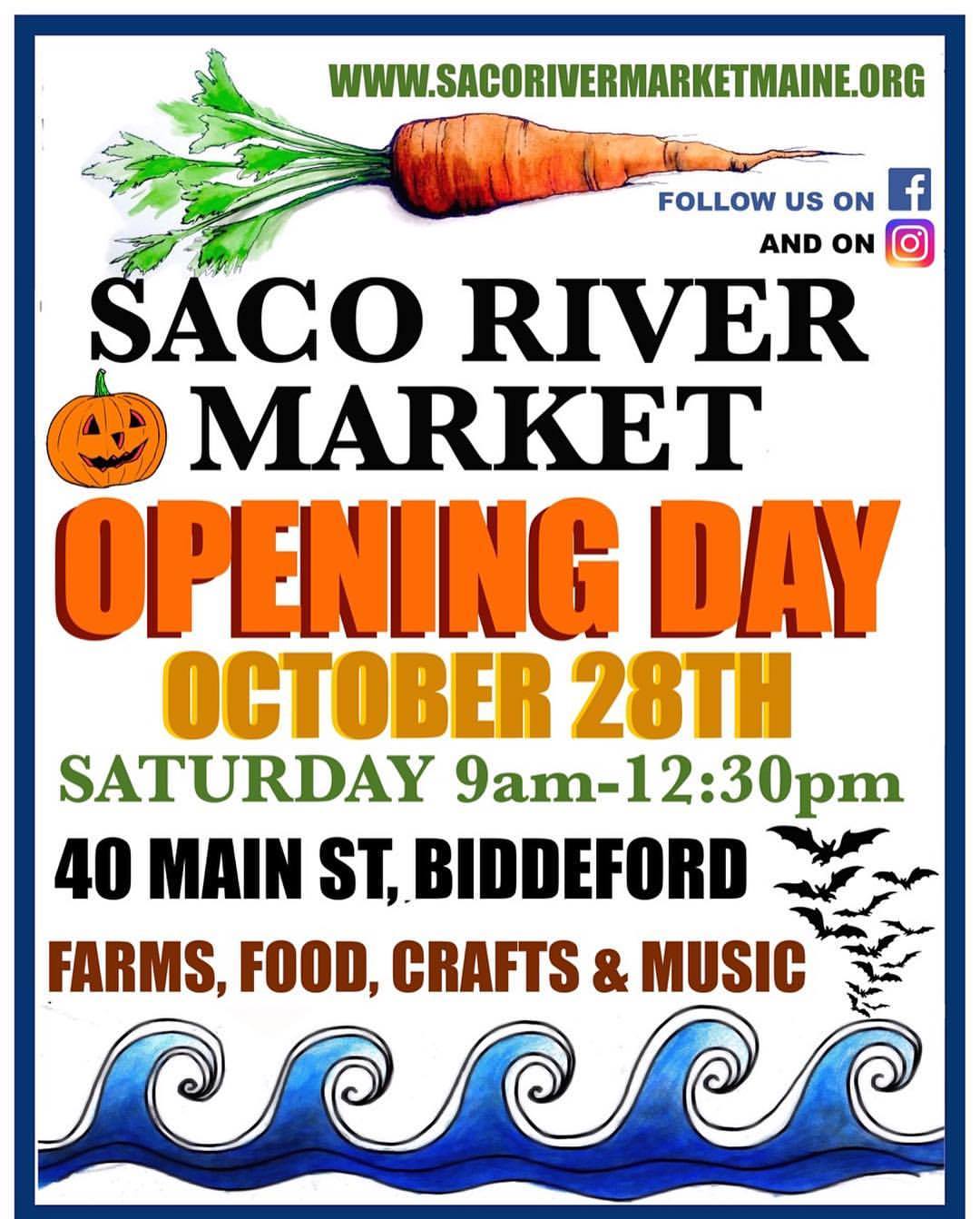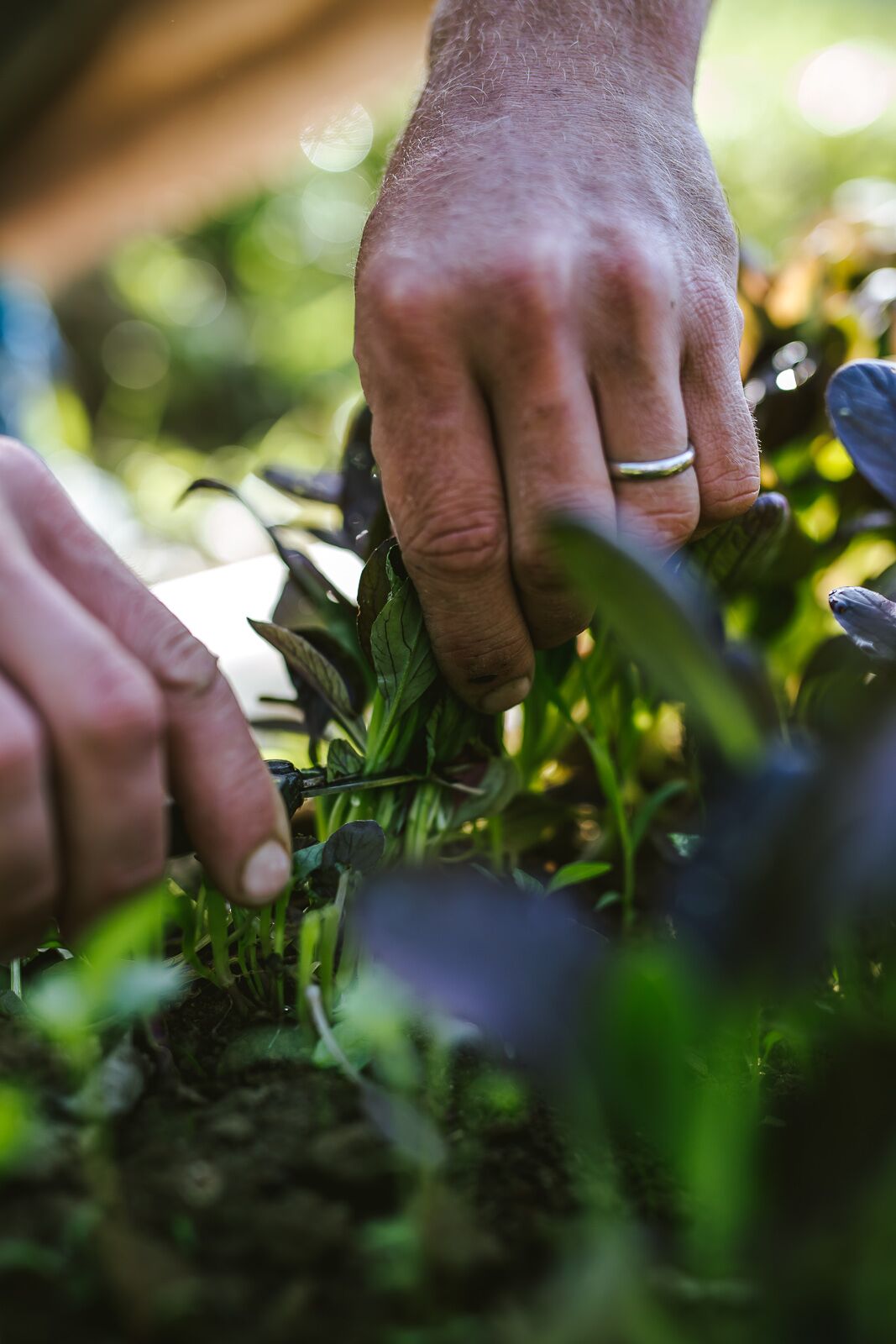 ---